Our group is heavily involved in Outreach and Engagement, with nearly 20 years of experience. Group members are key members of the Lightwave and Light Express roadshows,
We have several STEM ambassadors in the group who are all willing to give talks and demonstrations in schools and public venues. These can be targeted at various levels of understanding from secondary school level to professional bodies.
On science and engineering day you can come visit our state-of-the-art facilities at the university.
Alternatively, if you are a group interested in our research, on request we can arrange a visit to our laboratories and facilities.
If you are interested in working with us please contact Paula Smith (paula.smith@soton.ac.uk) or James Gates (gates@soton.ac.uk )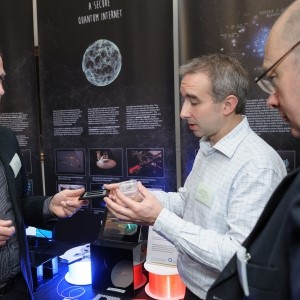 SEPNET Public Engagement with Research Awards November 2017
The Optical Engineering and Quantum Photonics Group was awarded a highly commended certificate in the Research Group Award category for our public engagement projects. Our representatives received the certificate at the SEPnet Public Engagement Awards on 29th November 2017.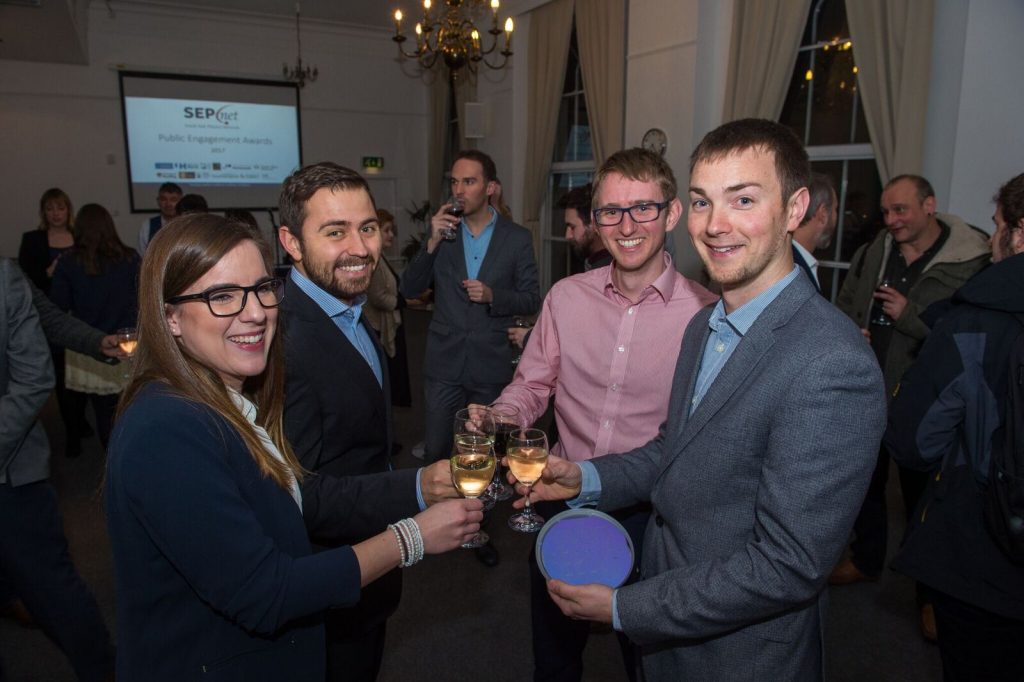 SEPnet reported that, " The panel was formed by Public Engagement experts from outside the SEPnet region, who weren't Physics focused, and representatives from the IOP and RAS Outreach & Public Engagement teams. They were extremely impressed with the standard of nominations. There were many difficult decisions and it came down to splitting hairs." http://www.sepnet.ac.uk/sepnet-celebrates-public-engagement-award-ceremony